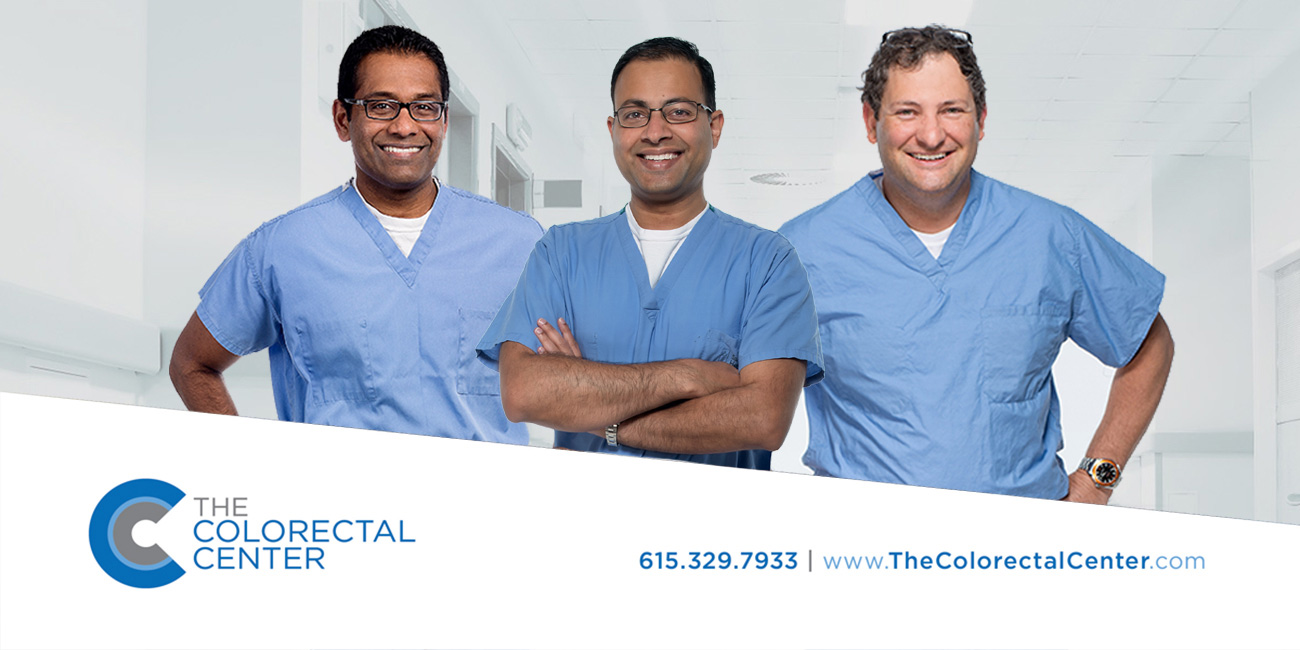 No matter what your health problem, you should insist that your doctor have the knowledge and expertise to take care of you. That's what we promise at the Colorectal Center. All of our surgeons are board certified and specialists. The Colorectal Center has a rich history in the treatment of patients of Tennessee who have surgical problems. We began as Cumberland Surgical Associates in 1977 and we've been going strong ever since. Dr. William Harb started in 2006. Dr. Sree Suryadevara joined the group in 2013 and Dr. Christopher Mascarenhas joined us in 2020.
At the Colorectal Center, our focus is our patients. Drs. Harb, Suryadevara and Mascarenhas are all board-certified in colon and rectal surgery. As such, they care for patients with colorectal cancer, diverticulitis, Crohn's disease and ulcerative colitis, as well as anorectal problems such as hemorrhoids, rectal bleeding, and other anorectal problems
Whether you require surgical treatment for colon cancer, diverticulitis, or hemorrhoids, The Colorectal Center is here to help. Drs. Harb, Suryadevara and Mascarenhas specialize in you! Call today for an appointment at (615) 329-7933. Outside of the Nashville area please call us toll free 877-347-2570.